Capitol Momentum is growing 🚀! We are welcoming 8 new team members and are ready to go full blast into the year 2022 with updating and analyzing the most recent data from the German NewSpace Industry.

3 Senior Research Analysts
4 Financial Analysts
1 Social Media Manager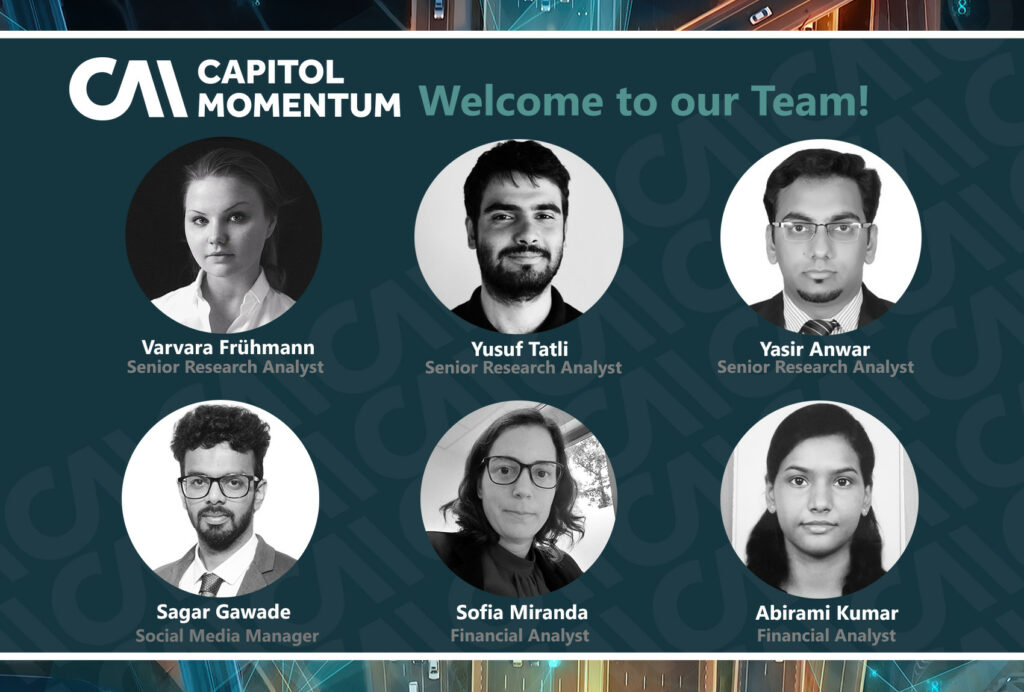 Note: Our 2 Financial Analysts Avni and Pablo are not included on the picture.